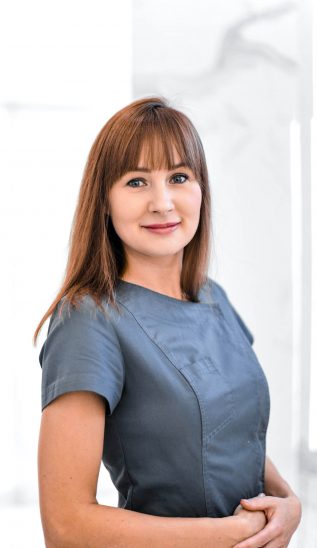 Magdalena Zawirska
She graduated from the Faculty of Medicine and Dentistry at Wroclaw Medical University in 2009.
She is currently undergoing specialisation in dental prosthetics. She participates in many conferences and training sessions, constantly raising her qualifications in the field of cosmetic dentistry and prosthetics.
Collaborating with surgeons, orthodontists and conservative dentists, she is the doctor who puts the final touches to aesthetic smile transformation. In the treatment she provides, she pays particular attention to aesthetics and aspects of functionality so that the effects of treatment are visible for many years.