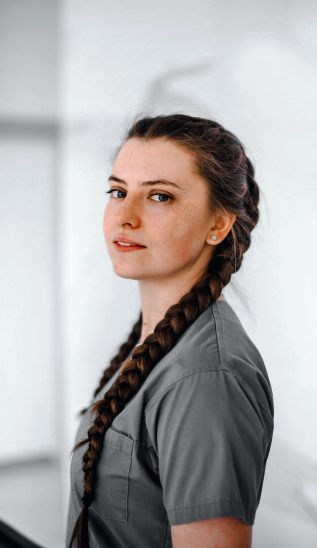 Karolina Osypko
She graduated from Wroclaw Medical University. While studying, she already knew that surgery is a field of study that is both beautiful and full of challenges and opportunities.
For over a year, she gained knowledge and experience at the Italian Università degli Studi di Padova, participated in courses in Prague, Zagreb and volunteered in Jamaica.
She is constantly looking for opportunities to further develop and deepen her knowledge, especially in the field of new technologies and their application in dentistry. She graduated from the Oral Surgery Academy. Privately, she is an archer and a long-time fan of the TES series.