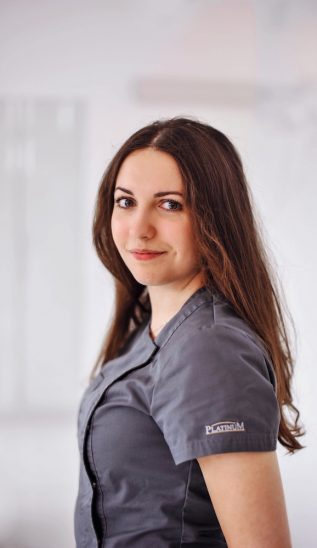 Angelika Chancewicz
She is a graduate of Wroclaw Medical University. She specialises in conservative dentistry, endodontics and endoprosthetics.
Effects of her work give her the greatest satisfaction and motivation to develop professionally, which is why cosmetic dentistry is at the forefront of her interests.
She aims to approach each patient individually and comprehensively by cooperating with doctors of other specialisations.
She completed certified courses in tooth preparation and fabrication of crowns on various substructures, porcelain veneers, composite veneers, occlusion lifts using composite materials.