Dental hygienisation is classified as a preventive treatment intended to clean the teeth, as well as eliminate plaque and calculus. It helps to protect teeth from caries. In some cases, it may also have a whitening effect. Hygienisation should be a part of dental care, that is why it is recommended to do it one or two times a year. It is worth discussing these treatments with your dentist, who will determine the needs and condition of your teeth. People consume sugary food or food items on a daily basis, which are the main causes of plaque. In addition to visiting the dentist, it is therefore beneficial to perform self-check-ups. When you notice plaque that cannot be removed by way of brushing, it is best to visit the clinic. This problem most frequently affects people who regularly drink coffee, tea or smoke cigarettes.
The primary indications for hygienisation include:
preventive measures,
plaque that cannot be removed during basic hygiene,
calculus,
tooth whitening,
susceptibility to caries,
orthodontic treatment.
Sometimes, the hygienisation cannot be performed – the physician will always inform the patient about this fact. Our specialists do not perform this procedure in cases of herpes on the lips, soreness in the area of mucous membrane and in patients suffering from retinal detachment. With regard to pregnant women, this procedure is performed upon the approval of the physician in charge of the pregnancy. Our clinic prioritises safety of patients, which is why their overall condition is always assessed before the treatment.
It is a good idea to avoid eating and drinking for up to two hours after the procedure. If you want to maintain the aesthetic effects for as long as possible, we recommend following the so- called "white diet" for the first 24 hours after the treatment. Dental hygienisation helps to protect your teeth and gums from bacteria, making them less prone to caries. The strengthened enamel is more resistant to damage. A significant visual advantage consists in a minor correction of the colour of your teeth. Sometimes, hygienisation is enough and you do not need to undergo a whitening procedure.
Scaling
Everyone dreams of having beautiful and white teeth. Smiling without restraint is a great privilege, that is why people often spend a lot of money to achieve the desired effect. The most common problem is plaque, which makes the teeth look unattractive. What is worse, this phenomenon may also lead to the development of oral diseases. In such cases, toothbrushing alone may not be enough, and you will have to choose professional cleaning methods. An example of such a procedure is scaling, which consists in the removal of accumulated calculus. The characteristic feature of calculus is its occurrence around the cervix of teeth and gums, which is a good environment for bacteria. In our office, this treatment is performed using professional equipment – an ultrasonic scaler. The patient is not exposed to pain during
scaling. Some patients may experience mild bleeding, which subsides within the first few hours after the procedure.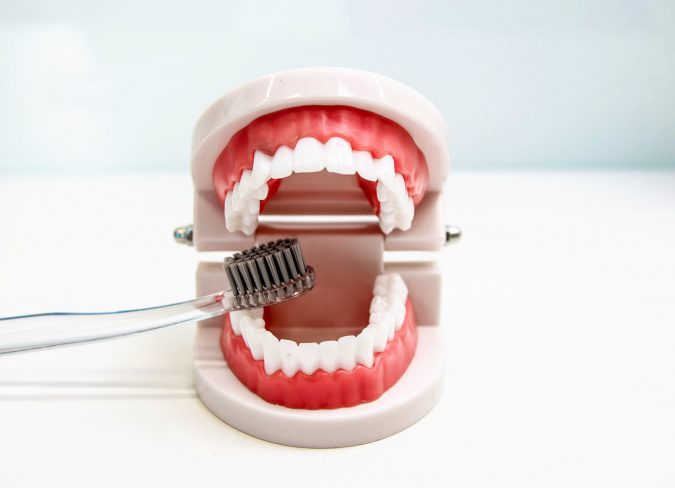 Abrasive blasting
Our specialists recommend this procedure as complementary to scaling. The combination of these two methods gives the best results both visually and preventively. Abrasive blasting is used to remove plaque and discolouration resulting from drinking coffee or tea. A special sandblaster, commonly referred to as tooth sand, is used to perform the procedure. The effectiveness of this method is determined by the stream of water under pressure combined with an agent, which is directed to the patient's teeth. It allows removing plaque and achieving the desired effect. The patients should feel no discomfort or pain during the procedure.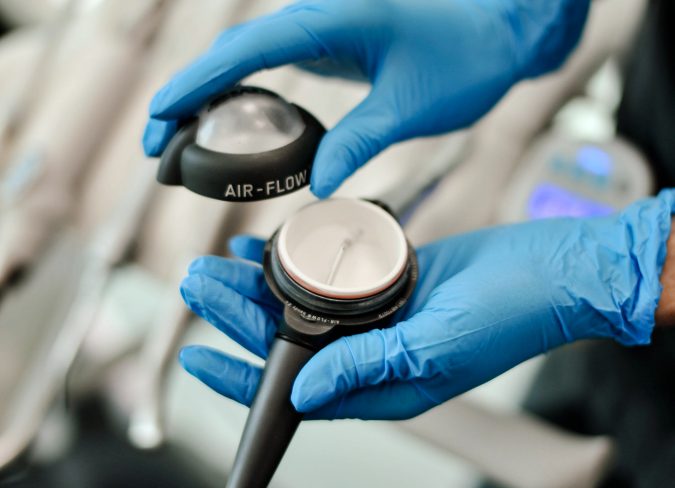 Polishing
This procedure can be the third step in dental hygienisation. It is a polishing treatment during which dentists use special polishing pastes of different abrasion classes and carry out polishing using rubber polishers and brushes in special shapes. It minimises the risk of calculus and protects the interdental surfaces against contamination. The procedure is painless, and the patient can enjoy a clean, smooth tooth surface afterwards.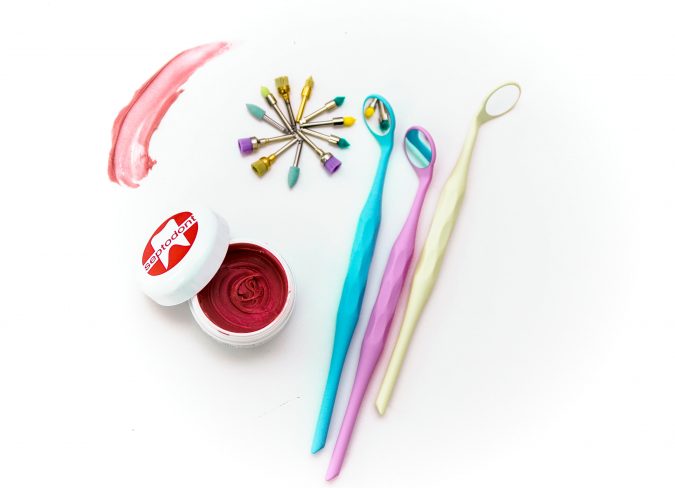 Fluoridation
Fluoridation is a treatment that everyone has been familiarised with as part of preventive dental care during their school years. The primary ingredient used during the process is fluoride, which has considerable enamel-strengthening properties and makes it easier to protect teeth against caries. In our office, professional treatment is performed on previously cleaned teeth to achieve the desired result. The product containing fluoride may come, for example, in the form of foam placed in the mouth for a few minutes. This is the time when fluoride penetrates the teeth, protecting them from harmful acids produced by bacteria. The treatment is recommended for all people. A particular indication for fluoridation is a tendency to caries, cavities, and problems with
tooth hypersensitivity,. It is assumed that fluoridation should be performed every six months.